Hotel overview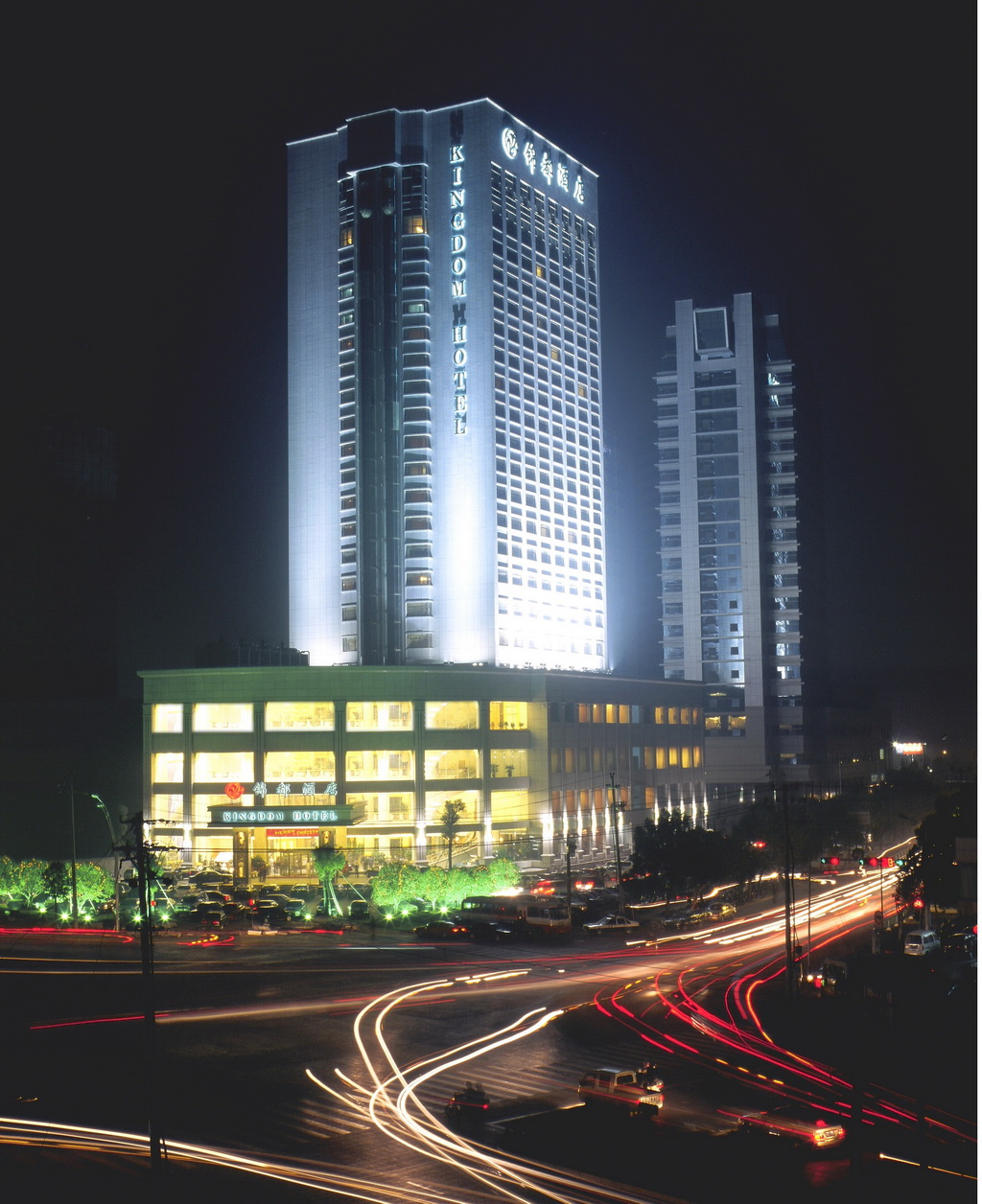 Located in the China, a famous Commodity City - Yiwu Kingdom Hotel, it is the first five star luxury business hotel.
The hotel is located in the center of the downtown area, adjacent to the lively, bright and pleasant public square, sitting on the enchanting embroidered Lake, 20 minutes away from the airport, 20 minutes away from the High-speed railway station, 10 minutes away from the International Commodity City, the traffic is very convenient.
Hotel design style is luxurious, warm with comfortable environment, show the imperial glory, the hotel has 286 sets of various types of rooms, All areas of the hotel have wireless (WIFI) and broadband high-speed Internet access, which provide maximum convenience for your travel. Interior designed is to create the traditional idea and modern culture, elegant style, complete facilities. With more than 1800 seats, Chinese restaurant, western restaurant, coffee shop, all kinds of private vip rooms and conference rooms with also multifunctional large-scale business conference and banquets.
The hotel is equipped with sauna center, tennis courts, snooker, table tennis, gym, swimming pool and other recreational facilities, is an ideal place for your travel, shopping or business negotiations.

Kingdom hotel Philosophy
Hotel culture: gratitude, tolerance, harmony, beyond
Quality policy:
• Warm and friendly and create a happy home
• Safety and health to win customer satisfaction
• Persevere and create
• Kingdom brand
• Value for money for the society
Kingdom service concept:
• To treat every guest and every details of the work seriously;
• To reach the acme of perfection service;
• For every guest can become our loyal patrons.
Kingdom Service principle: serve you and we are happy

Kingdom quality:
• Service quality determines the credibility of the hotel;
• Service quality determines the survival of the hotel;
• Service quality determines the efficiency of hotel;
• Service quality determines the development of the hotel.
Three principles of management:
• Every visitor sees is neat and beautiful;
• Every visitor used is safe and effective;
• All services provided to the guests are warm and friendly.

Honors and awards:
• In 2008 November won the national food safety demonstration city to create the work "demonstration unit".
• 2011-2012 years The official Government and meeting point hotel.
• In 2007 won the Innovation Award.
• In 2006 won the Green Hotel in Zhejiang province.
• In 2011 November was awarded the International Platinum Butler Service Excellence Award.
• 2008-2009 annual awarded as Integrity Unit.
• In 2013 January was awarded the advanced hotel unit of 2012 Annual Public Security Management.
• 2010 November "Kingdom Feast" won the "Gold Award" and "Diamond Award".
• 2012 year, "Best Breakfast Award" by C-Strip website network.
• 2012 Annual Award for Excellence by Tripadvisor website network.